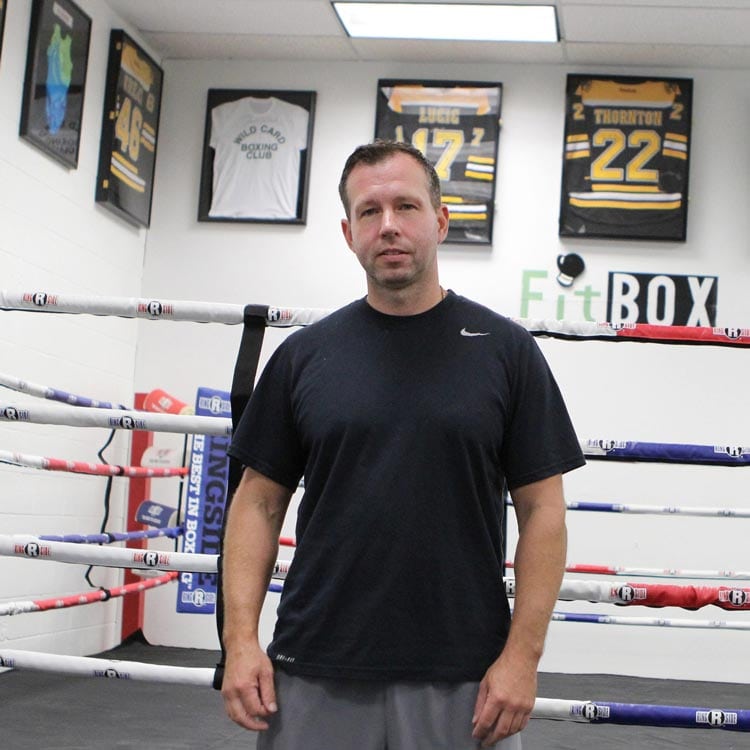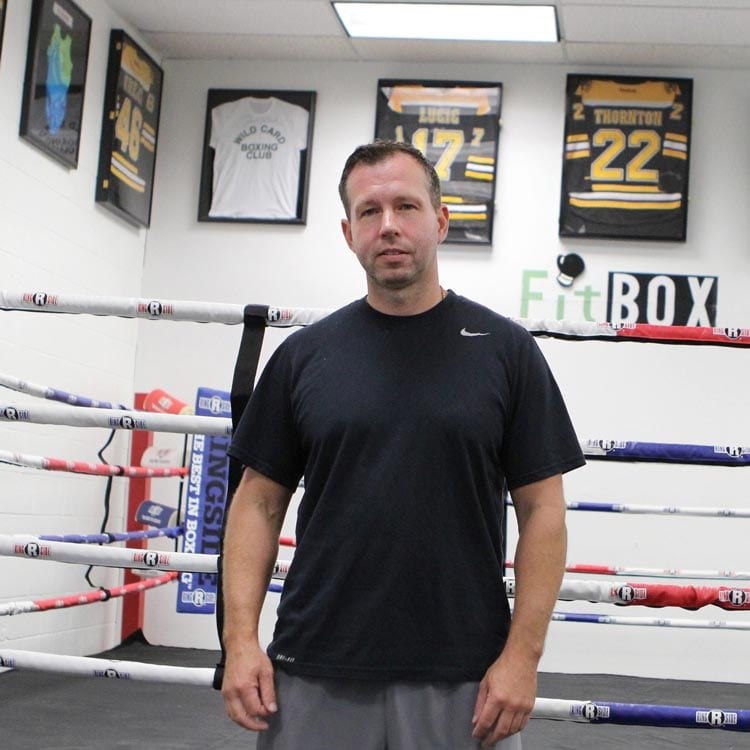 Tommy McInerney
FitBOX owner, Tommy McInerney, Boston Irish, is a former amateur boxer with over 22 years of combined fighting experience and as a USA boxing certified trainer. Initially Tommy trained under David "Sully" Sullivan from the City of Lowell, MA, who was trained by the legendary hall of fame trainer Eddie Futch. Eddie Futch trained Joe Frazier, Ken Norton, Larry Holmes, Riddick Bowe and is closely associated with world famous trainer Freddie Roach.
Tommy is currently one of the most noteworthy and influential trainers in Boston's boxing world today. He is well known for helping the sport of boxing expand and grow not only in Boston, but throughout metro west as well.
With over 12 years as a USA boxing certified trainer, Tommy is well known for his reputation as an accomplished instructor in teaching "The Sweet Science" of boxing. For training and conditioning in the non-competitive side of boxing, Tommy has a large clientele of white and blue collar men and women, as well as Boston professional athletes , which use his boxing training to condition their bodies for stress relief, weight loss, and feeling fit. On the competitive side of boxing, Tommy has helped many men and women conquer their fear to step in the ring and do exhibition bouts or amateur boxing, while others move on to win the golden gloves tournaments.
Tommy has also worked with world-class professional boxers from being a sparring partner and or trainer to help them win their big fight. He also works with many high school, collegiate, professional athletes and Olympic Gold Medalists, 2012 Gymnast Aly Raisman and Judo Champion Kayla Harrison, that use the boxing workout to help them with balance and conditioning, so that they can perform at their highest level.
Over the years you might have seen Tommy on a few commercials on Comcast and NESN or read about Tommy in the Local papers for doing such a great job keeping 2-time Stanley cup winner Left winger #22 Shawn Thornton, Captain #33 Zdeno Chara, #37 Patrice Bergeron ,#44 Dennis Seidenberg, #17 Milan Lucic, #46 David Krejci, #20 Danny Paille, #11 Gregory Campbell and quite a few others of the Boston Bruins, busy during their offseason.
Conditioning workouts while throwing lots of punches, helps them stay in shape and keep weight off for the upcoming new season. Tommy also had a great opportunity to work with the Boston Bruins 2014 Rookie Development camp the summer of 2014. You can check out some of his work on the NESN's Season 2, Episode 1 Behind The B.
Tommy is also a well-known figure at the Ring Boxing Club and The Sports Club/LA where he teaches and instructs a wide range of men, women and children for conditioning workouts to get in shape, relieve stress or even take it to the next level and compete.