Tommy trains a wide range of athletes, including men and women, beginners and veterans, amateurs and professionals—even desk jockeys and kids. His clients range in age from 8 to 70, and each has his or her own reason for learning the "sweet science."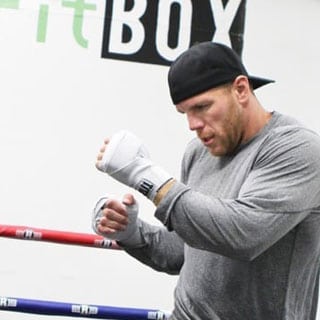 "My trainer, Tommy, is a great guy, and boxing with him is a great experience. For conditioning, he puts me through a great workout, which helps me stay in shape during the off-season and lose a few pounds, too. It's more fun to go in and do that than just go for a run in the afternoon or ride the bike. It's better to train with someone. And for the technical aspect of boxing, Tommy has been unbelievable, working on my form and balance, having my feet in the right places, and throwing with the whole body and not just the big haymakers."
—Shawn Thornton
Florida Panthers Left Wing/Enforcer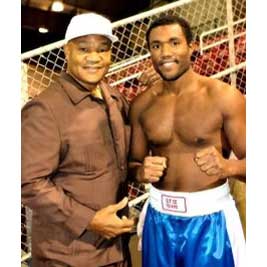 "It's very simple, Tommy is the Best Boxing Trainer in Boston. Coming from a boxing family and being a professional boxer myself, I am accustomed to the reality that 99.999% of 'boxing trainers' have no clue of what they are talking about. The last of a dying breed, Tommy is literally one of the last trainers around who truly understands the sport, how to teach, and how to get his fighter into peak physical condition. He holds a place on my short list of trainers whose opinions I value, and above all he's a person of character and fearless integrity. A real fighter."
—Two-Time World Heavyweight Boxer George Foreman's son, George Foreman III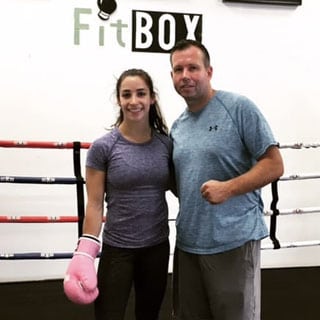 "I absolutely loved the workout with Tommy. I had never boxed before, it was so challenging but so fun. It was so cool trying something different because I'm always doing gymnastics! I used so many different muscles it was such a great workout!"
—Aly Raisman
Gymnast 2012, 2016 3-Time Olympic Champion , AA Olympic Silver, 6-Time Olympic Medalist
Read an interview with Aly in the Improper Bostonian, where she names FitBOX as her favorite Boston area workout!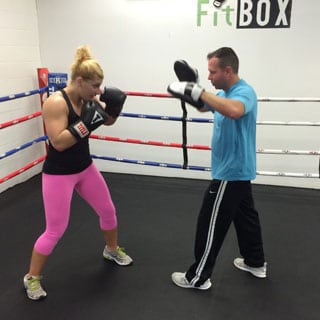 "I like to think I know a few things about tough workouts. I only started boxing with Tommy a few weeks ago, but I absolutely love it! Its a great work out and a lot of fun. I really look forward to my morning boxing sessions. I get out all my aggression and I always leave feeling recharged. Whether you're an Olympian or an "Average Joe" you'll benefit from boxing with Tommy and you'll have a blast doing it. See ya there!"
—Kayla Harrison
2–Time Olympic Gold Medalist, Judo 2012, 2016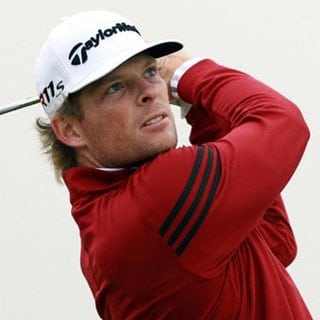 "After only a few sessions in the ring with Tommy I noticed the synergy between throwing a punch and the golf swing. In boxing and the golf swing I am trying to create as much power as I can, in balance, starting from the ground up. The way my hips move in both is almost identical. I have definitely picked up some distance. Also getting a great sweat learning it!"
—James Driscoll
PGA Tour player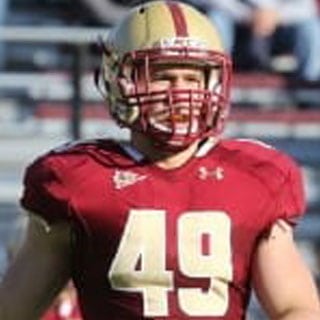 "I always wanted to do something extra on top of our mandatory workouts at Boston College, therefore going into my sophomore year I hopped on board with Tommy McInerney. Not only has he taught me the importance of technique and footwork but he gives me one hell of a workout. He took me to a new level conditioning wise and which translated onto the field as I became a 3 year starter for the Eagles. Tommy is the real deal and every opportunity there is to train with him I take advantage of."
—Steele Divitto
Linebacker, Boston College Football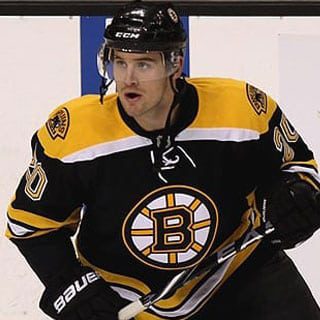 "Tommy always give us great work every time we see him."
—Daniel Paille
Boston Bruins Forward #20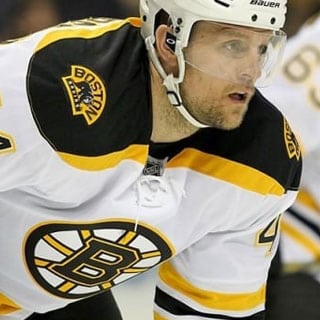 "I always look forward to working with Tommy in the offseason."
—Dennis Seidenberg
New York Islanders Defenseman #4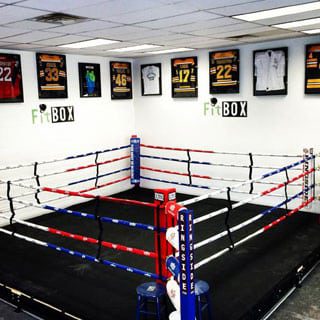 "I walked into the gym to scope out a trainer that would actually teach me, not solely give me workout. Within minutes of talking to Tommy, I knew he was the right guy. Since then, I have learned the sport if boxing from the many hours he has dedicated to training me. He is a natural coach — loves to teach, pushes me mentally and physically, and is easy to relate to on a personal level. I am proud to call Tommy both my coach and my friend."
—Jamie Jacobson
2012 Chicago Golden Glove Female Champion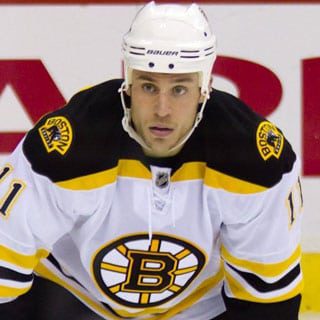 "Tommy has always been there willing to make us better."
—Gregory Campbell
Boston Bruins Forward #11
More FitBOX Athlete Clients
Enjoy the Benefits of a Boxing Workout
Meet your fitness goals with FitBOX! Contact us today at 781-727-9503 (call or text) or send us a message via the button below.